I've begun the introduction of the Redefining Professionalism Series over and over again. What the hell does 'Re-Defining Professionalism' even MEAN?
But then: I winced at the memories that came with un-packing the 'your bra-strap is showing' comments.
I thought about how many times I combed my afro out, and then ended up being late because combing it back last minute meant avoiding questions about my hair on lunch break, at a majority of my job settings.
I recollected dabbing sweat off of my forehead in the Texas heat because business casual for women means not wearing anything 'distracting' to important meetings if anyone will take me seriously. Then I met the bad-ass girl bosses that embody everything that I hope to one day, about entreprenuership.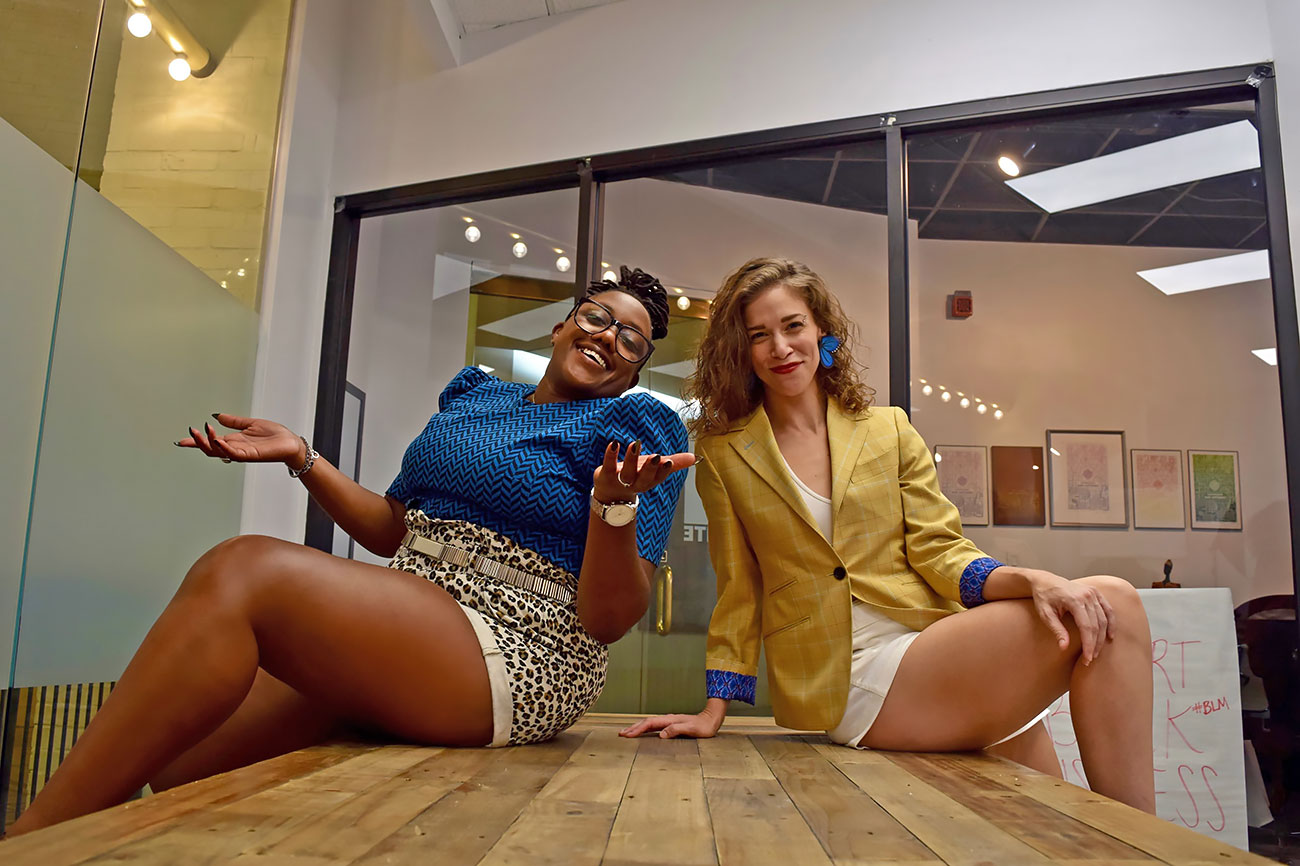 Christian Reed-Ogba, CEO of EHCÜ Public Relations, and Brielle Insler, Partner of Düable Brand Trust, strolled into the office day after day during the Texas heat wave of the summer, and right into the boardroom as they made eye contact, smirked and definitively declared, "Booty Shorts in the Boardroom."
My jaw dropped every time, aside from the leg and heel combo POPPIN – something about this phrase stuck. It made me ask, why?
Why must female professionals succumb to the piest demands of corporate? What is it about unbuttoning a single button on a blouse, or wearing a skirt or shorts of a certain length that takes away from the productivity that ultimately resides within?
Let's do it. Let's Re-Define Professionalism. Toss out the boring tans and replace them with fun, quirky prints. Let's tell corporate entities to put their money where their mouth is, as we get the job done, wearing our booty-shorts (or whatever we want) in the boardroom.
According to, Indeed's Guide For Women's Business Casual Attire, suggests that women must,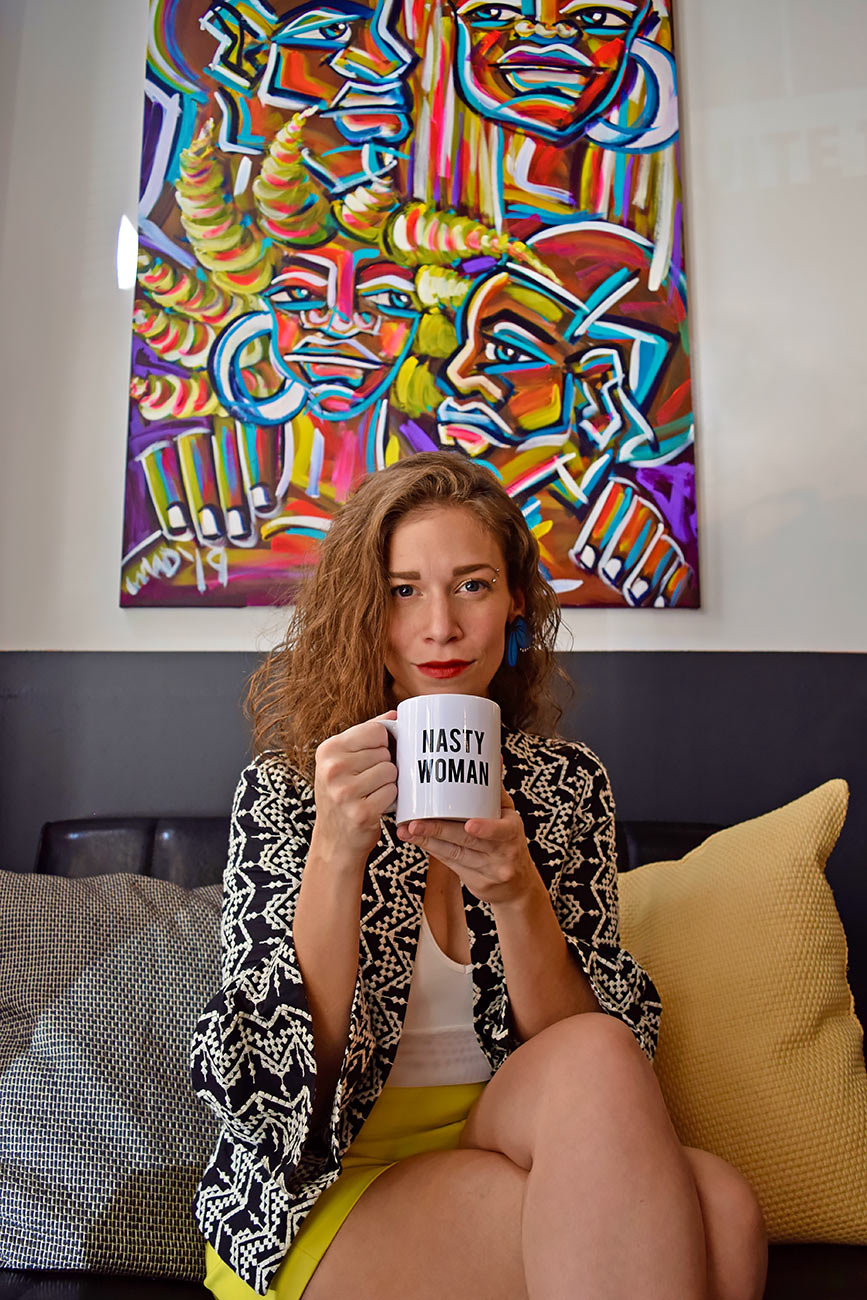 In her time running her marketing agency in San Antonio, Brielle has thrown these rules out the window.
"I have two men as business partners — I had been objectified and overlooked for my entire career before I took a stand. As women we need to take ownership over our bodies and our sexuality, and we get to choose how to represent ourselves.
Running your own business, you make the dress code, and you determine the power you bring into the boardroom. You prove your worth has no bearing on what you're wearing. You can take a good look at the patriarchy, take a strong, stiletto-heeled step on its face, and make your own rules. Make 'em nervous and then show them who's boss. LET 'EM TRY to say something about your appearance."
Alyssa Bunting, Marketing Manager of Düable adds,
"Women endure the brunt of 'dress codes' starting at a school age. School administrations sexualize young girls by calling their outfits distractions instead of calling out the root of the issue – men being distracted," says Bunting.
"Not anymore. With more and more women in positions of power in companies, organizations and services around the country, the patriarchal standards of what is considered "professional" must be challenged. Respect in the professional world is defined as a good job, not by what one is wearing."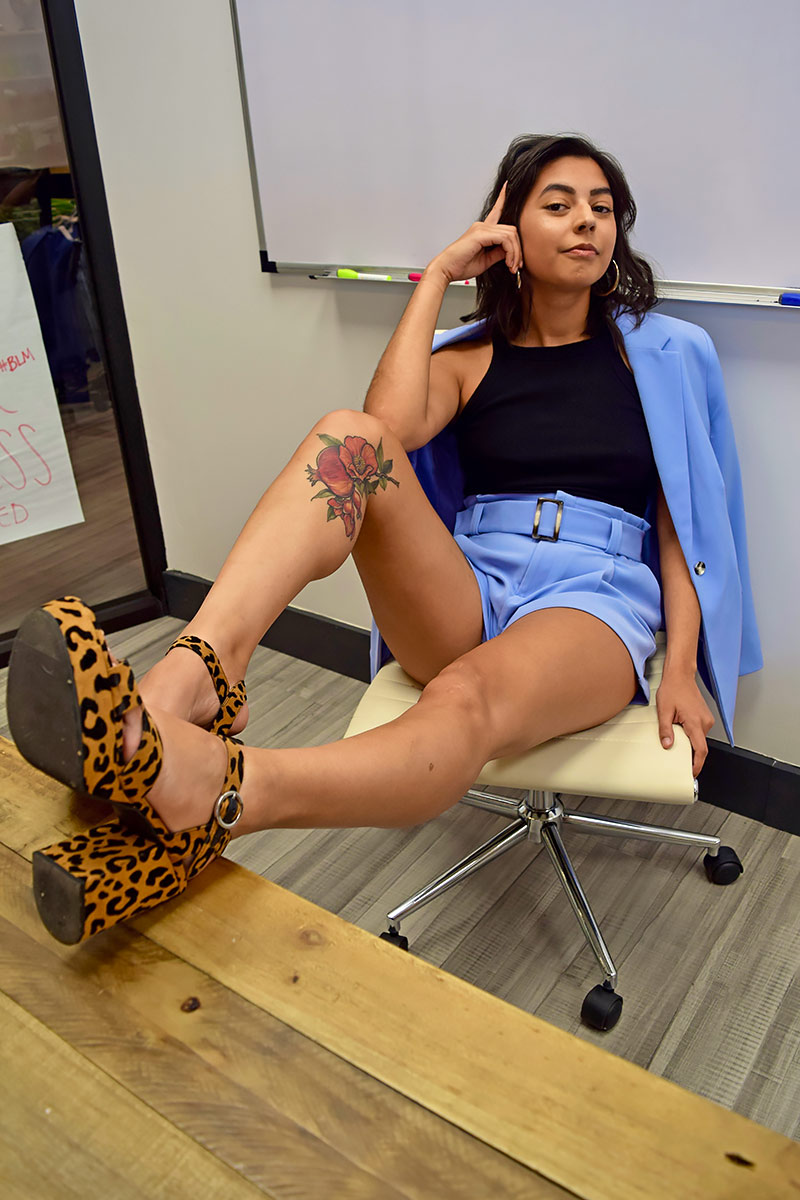 Not convinced yet? Kayla Eubanks was forced to wear a pilot's T-shirt after being removed from a Southwest Airlines flight, as complaints from company employees stated that her neckline is "lewd, obscene and offensive." Controversy has followed the humiliating experience that Eubanks took to Twitter to testify about – but a single question remains about expectations of women and how they dress. In this case, what did the neckline of a single passenger have to do with the functioning trip of the plane?
I suppose we can apply the same question to corporate settings and professional workplaces – what does the expression of a person's style of dress, resources and or body type have to do with the job getting done? Women have, time and time again, made history wearing garments of all sorts.
I am grateful that I ever heard the term "Booty Shorts In the Boardroom" but I am even more grateful for the bad-ass women that I learned it from. I watched these girl-bosses trail-blaze – send their emails, attend their meetings on time and get the job done – booty short, blazers and all.
Now that's what I call Freedom.
Subscribe to blackfreedomfactory.com to stay in-the-know about how to re-define professionalism and do the work: