Meet Fern. Employed for one year at the Lonesome Rose Bar in San Antonio,Texas, located just minutes away from the Pearl Brewery, Fern shares her experience about the St. Mary's Strip as well as her prospects for a brighter, more inclusive – Black and Brown business industry.
How has the current construction along the St. Mary strip affected the business that you've seen?
"Honestly, we've been pretty fortunate to be on the other side of St. Mary's where we haven't had the street blocked off the way some of the other businesses have. But overall, weekends are more dead all along the St. Mary's Strip. And that affects us as well. We don't get that many customers, just people coming in on Saturdays or Friday nights – it's just hard.
It's hard to want to go up and down St. Mary's now not being able to even drive, let alone walk. There are no sidewalks for people to walk on."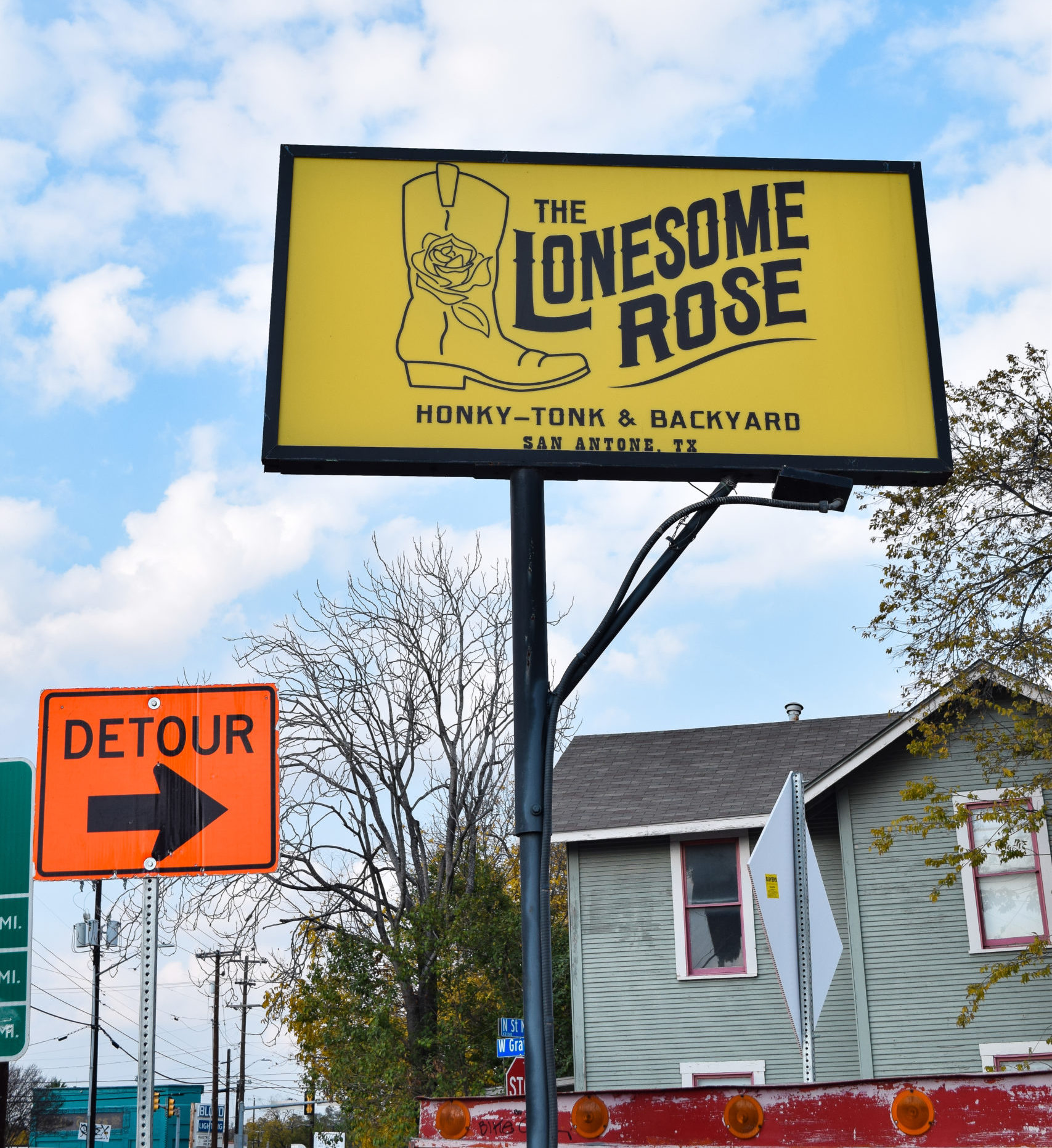 What actions do you believe that the City of San Antonio could take or should take to support what is impacting the small businesses in this area?
"Oh, my God. There are so many. I feel like the biggest thing that I've been angry about is how much the city promotes small businesses. The people that run the city are so proud to represent a city that has so much culture, but fails to help out a large part of it – that has always been the entertainment district. 
And this doesn't just include bars, this includes music venues, art hosting spaces, LGBTQ spaces that have closed down on St. Mary's. So I think the biggest thing that the city could do is – if you're going to represent one aspect of small businesses – don't just focus on the businesses that are bringing in revenue from wealthy and white people – focus on the places that are also being funded and supported by primarily People of Color. 
By young people, by artists, by local music. I think they could do a much better job of being more active not only on St. Mary's, but also the surrounding areas where a lot of people have been priced out of their homes, and pushed out of their homes without being given a chance to fight."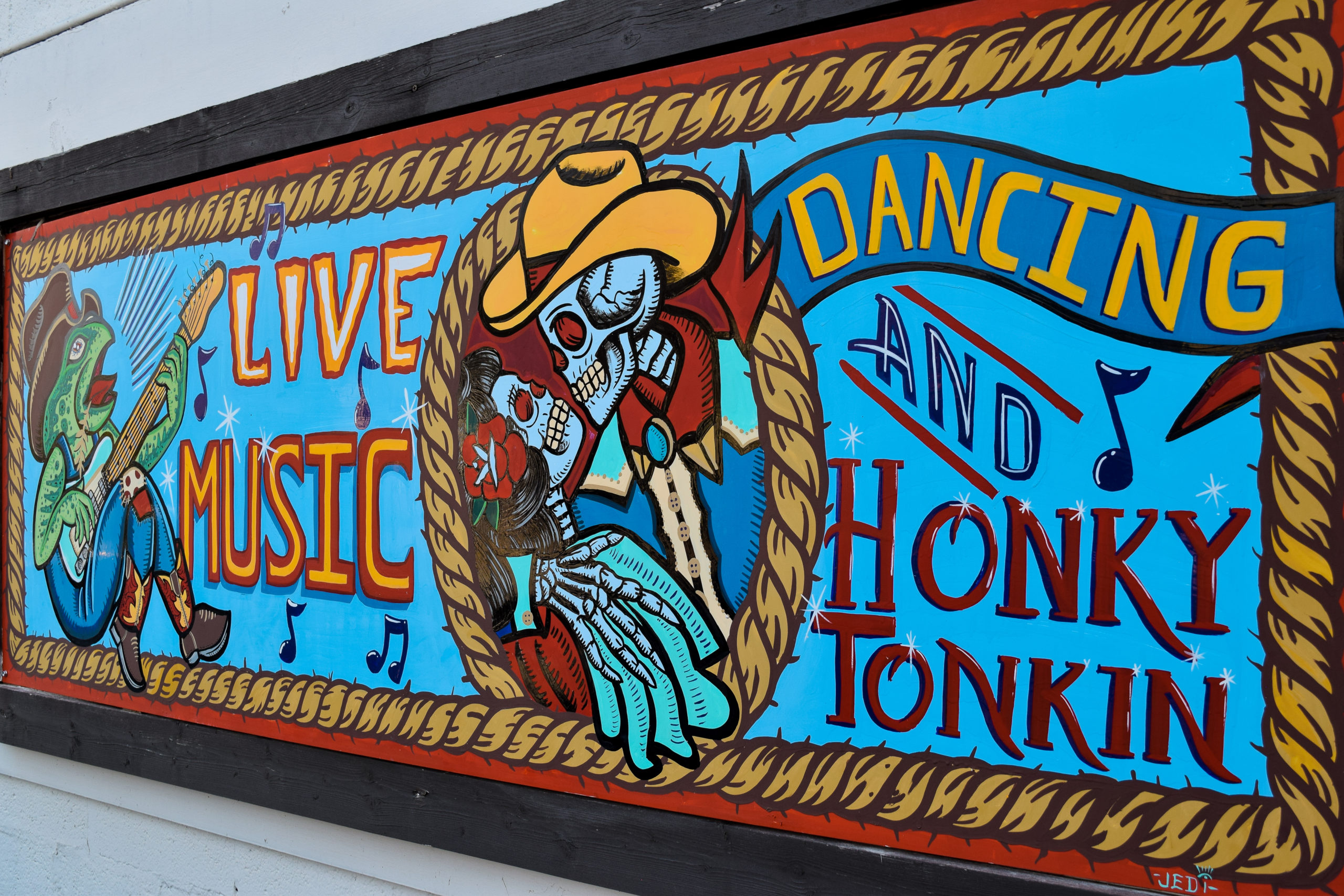 How can the community support the Lonesome rose, as well as the rest of the strip at this time?
"People can support us by just coming out. I know that with inflation and prices of everything going up there's not that much that people have to spend.. But just know if you need a getaway space that can let you forget about everything that's going on, we provide a great place for that. 
Also, a lot of the fees that occur with nightlife – cover fees, indoor fees, etc… are all going to live music and are all going to people who are also trying to get by with their art. So I hope people remember that all of us – no matter what our jobs are, deserve to get paid. I hope that there's a kindness towards an entry fee to get into a place. Just remember every single time, that fee is going towards the entertainment or the bands that are playing."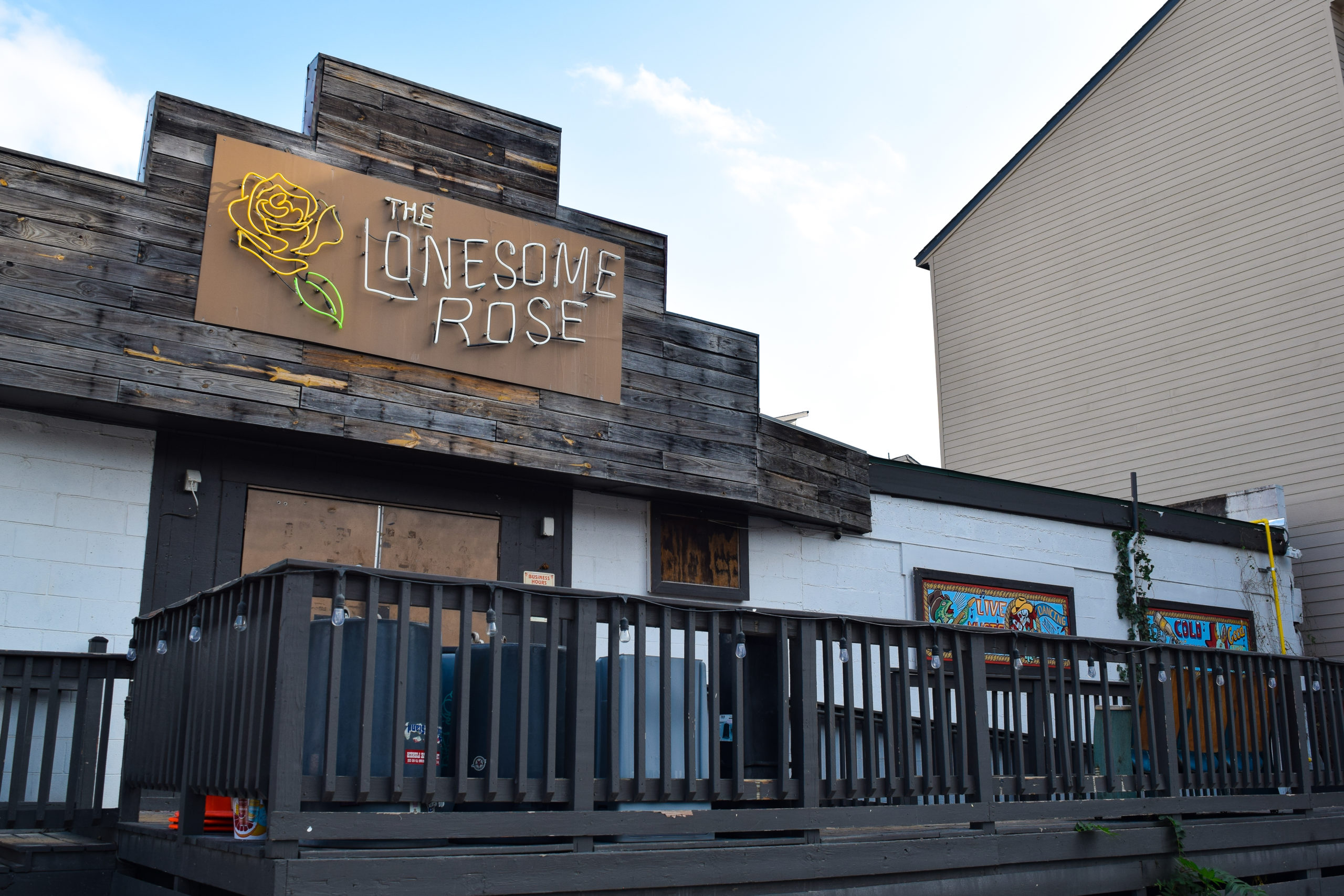 Outside of the Lonesome Rose 
Photos Courtesy of Ojo De Sofia
What does the future of the business here look like in the current climate? Do you think? Post construction, pre construction? What do you hope to see for businesses like the Lonesome Rose?
"Honestly, I just want to see everyone thrive. That's my biggest thing. Even for me, I live and work on St. Mary's, so I just want everyone to thrive. I try to make it a point to make sure that neighbors surrounding the bars are doing okay, as much as I can. And so I hope that post-construction, we don't lose the culture that has always been on St. Mary's Strip.
I hope that it doesn't turn into a whitewashed-space, that only makes certain people comfortable. I hope to see that the same amount of young, Brown and Black folks come out in the same regard, and that they have a space that is safe. There are not a lot of spaces like St. Mary's, which can host a variety of people.
 So all I hope during construction, post-construction, is all of that remains."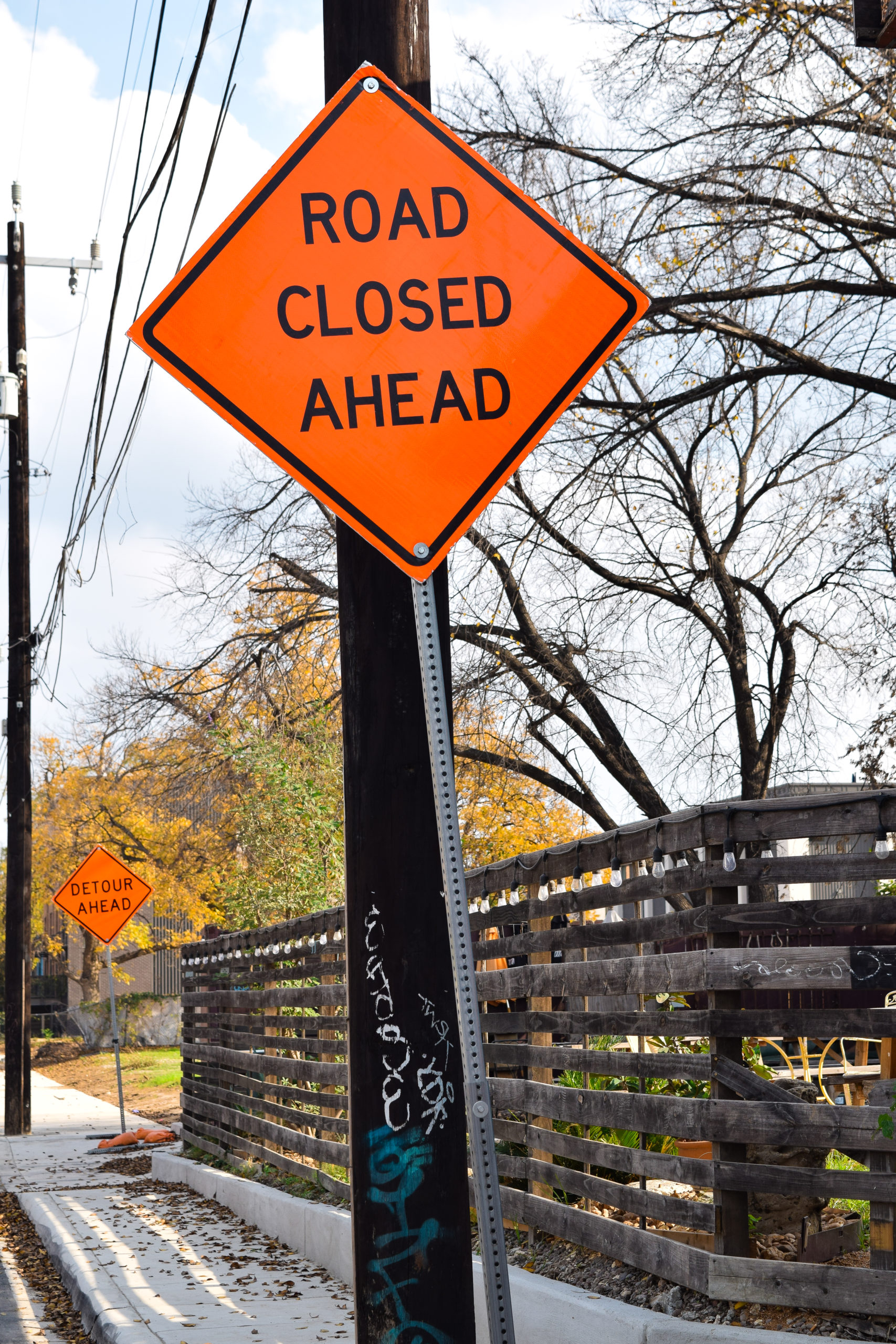 Is there anything that you want people to know? Just about how this impacts you personally? Why, if you are passionate about it, why are you and how has it affected your personal life?
"Yeah. It's very interesting. The amount of neighbors that have changed on my street in the past couple of years, have changed exponentially. I know that as a young person, I am also coming into a neighborhood that has primarily been older folks. And lower-income folks can also in some way, be a part of the problem of displacing people. 
I'm just very passionate about making sure that my neighbors on my street are always taken care of. As mentioned before, gentrification in large cities is unfortunately inevitable and a lot of young people can also benefit from it. 
There starts to be more acceptance of identities, and there starts to be safer spaces for people, but at the same time this displaces a lot of people who have been there for generations. So I would just hope that just like with the continuation of the construction on St. Mary's, that we can start to have conversations about how gentrification doesn't have to always be one-sided, that you can create. You can create new spaces but at the same time people who have always been there will be a part of the conversation. 
I think that's what is most important. And that's always the part that is left out. That would be awesome if it were to be included."