Gentrification can be defined as 'the transformation of a city neighborhood from low value to high value. Gentrification is also viewed as a process of 'urban development' in which a neighborhood or portion of a city develops rapidly in a short period of time, often as a result of urban-renewal programs. 
This process is often marked by inflated home prices and displacement of a neighborhood's previous residents. Gentrification raises complex social issues and has both benefits and drawbacks; it is often politically charged. Causes of Gentrification can include rapid job growth, tight housing markets, preference for city amenities, and increased traffic congestion.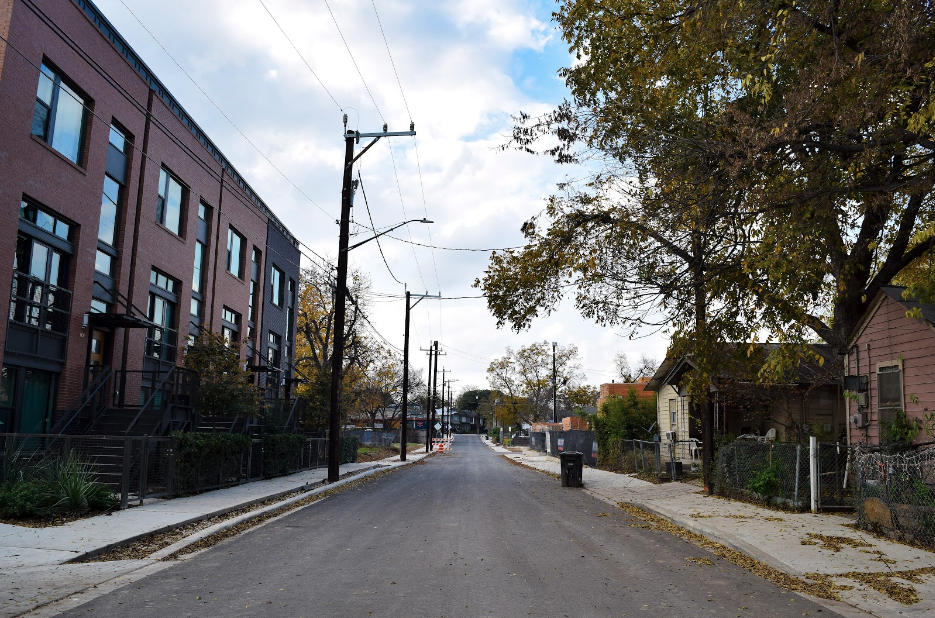 According to a recent study by UT Law, Ousted: The City of San Antonio's Displacement of Residents through Code Enforcement Laws, 5 Findings reveal a socio-economic historic and legal attempt to displace a number of residents. 
The City of San Antonio's aggressive use of code enforcement tools that displace residents is unprecedented among large Texas cities.

(In contrast to the City of San Antonio's 607 orders to vacate and orders to demolish occupied single-family homes from 2015-2020, the cities of Houston, Dallas, Austin, and Fort Worth issued—combined—no more than 16 orders.)
The City of San Antonio's vacate and demolition orders are heavily concentrated in San Antonio's lower-income communities of color within the urban core, near areas of rapid redevelopment incentivized by the government, and in areas that the City proactively targets through code enforcement sweeps.

(Four out of the five census tracts with the highest number of vacate and demolition orders in San Antonio are located in the near westside of the city—an area where the ethnic makeup of residents is 94.6% Hispanic or Latino.)
The City of San Antonio routinely fails to provide residents with a due process hearing when ordering them to leave their homes for code violations or ordering the disconnection of their utilities.

(From 2015-2020, San Antonio code enforcement officials issued single-family residents 337 orders to vacate outside of a hearing process, in addition to an estimated 44 emergency demolition orders.)
The City of San Antonio's repair programs serve too few homeowners and contain too many barriers for low-income homeowners with substandard conditions to qualify for assistance.

(Lacking clear title is a "quick dead end" to receiving city repair assistance. This barrier is especially problematic for the disproportionate number of Black and Hispanic homeowners in the city who inherited their homes from family members without a legal paper trail.)
The City of San Antonio rarely provides relocation assistance to residents who receive a vacate or demolition order from the City, in violation of Texas law.

(State law includes a clear mandate for cities to provide relocation advisory services and pay relocation assistance when displacing residents as a direct result of a code enforcement action)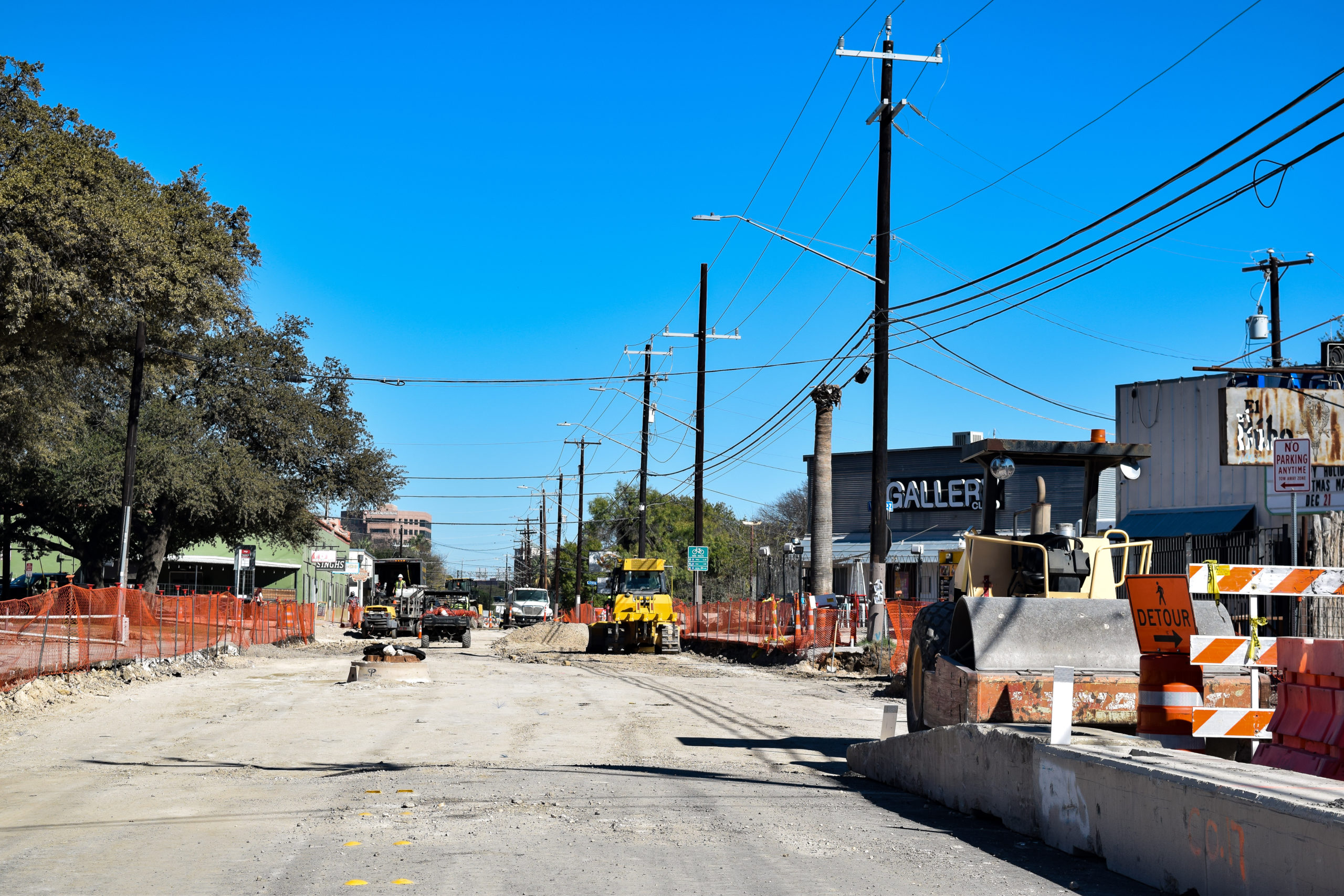 At Black Freedom Factory, one of our Pillars of Influence are Gentrification and Public Housing. Therefore we felt it was our duty to capture the narratives of Business Owners, Workers and Activists in San Antonio, Texas, whose experience with Gentrification will one day be frozen in time, but nonetheless valid. A number of passionate, hard-working individuals sat down with Black Freedom Factory to discuss the nuances and personal impact that the construction on the St. Mary's Strip has had on their day-to-day lives. 
Through this blog series, we hope that Gentrification will be perceived through a very different lens. Gentrification ultimately erases the generational contribution of culture, art and community care. From lower-wages to a closer look at the Municipal involvment, much needs to be revealed about a very historic time in San Antonio's development today. St. Marys Strip has been bustling with nightlife for several decades now, and when the dust settles and construction is complete, the beating hearts of the individuals who make the strip everything it is – will live on. 
Together through art, creative expression and vulnerability, our community is issuing a call-to-action for the support of Businesses who are enduring a loss of revenue and sales due to physical inaccessibility for their patrons. This is a call to: #SaveTheStrip.