Meet Melanie Martinez (she/her), also known as DJ Melon. Part-Owner of El Buho bar on St. Mary's Strip and well-respected DJ. Martinez has been resilient and hopeful through the first physical on-going wave of construction, making her business one of the handful that were hit hard. 
Martinez enlightened Black Freedom Factory on the survival of a business that has endured hit after hit following COVID-19, the Grid Failure and now, what seems like endless construction right in front of the bar she calls home.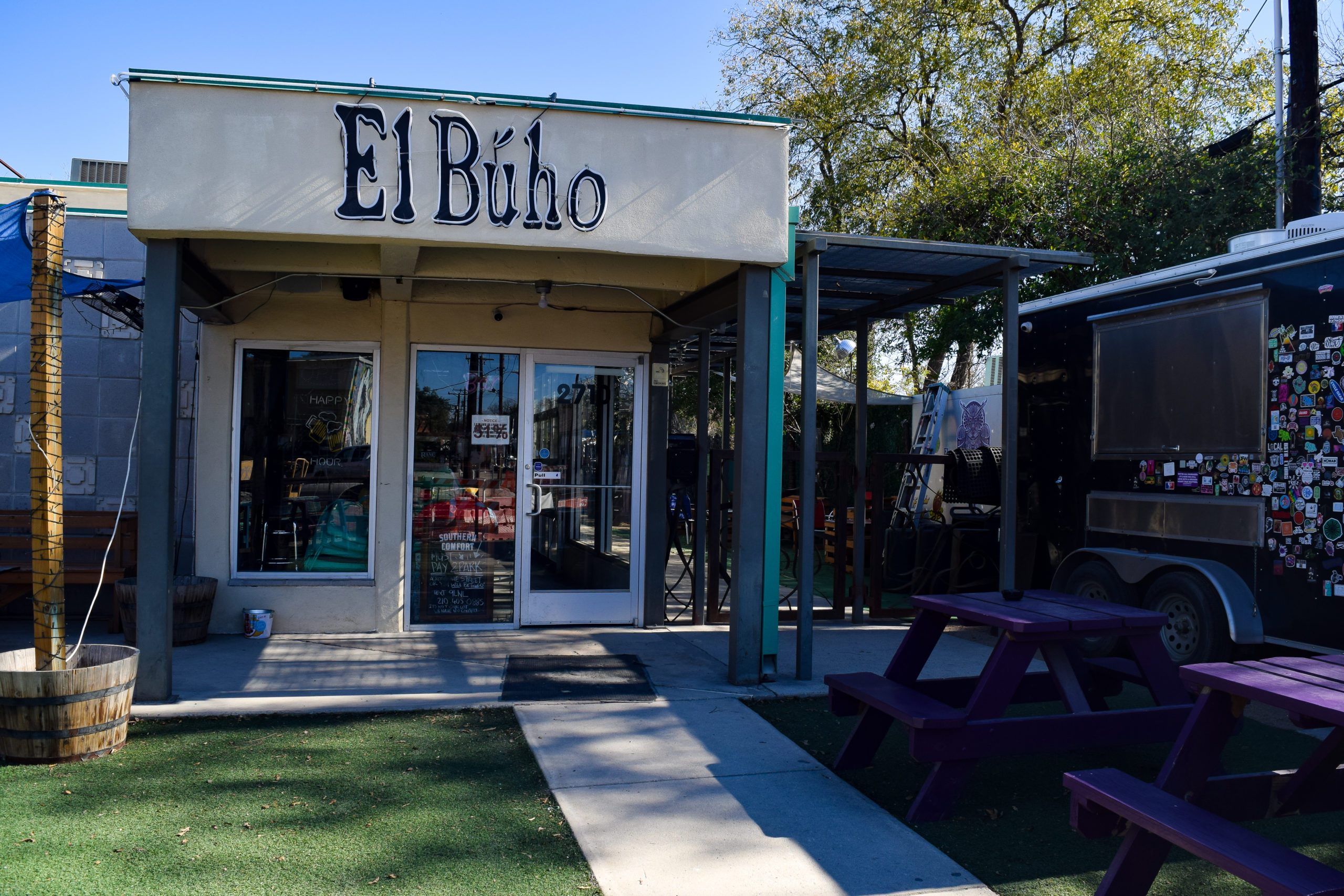 How has the current construction along the St. Mary's strip affected your business?
"We've definitely seen a decline in business, at first it started off with the weekdays being terrible, and now it's every day has declined, like, even, like our good night, which used to be Saturday. Sales have declined 60 – 70%, so it's worrisome. 
What's also worrisome is that my staff have also been having to find other jobs lately – but I don't blame them because they need to pay their rent and make money. It's also unmotivating to come to work at an empty place. Going from having regular customers and being busy to setting up an entire bar and closing down, making only $12 by the end of the night. 
So, it's pretty tough."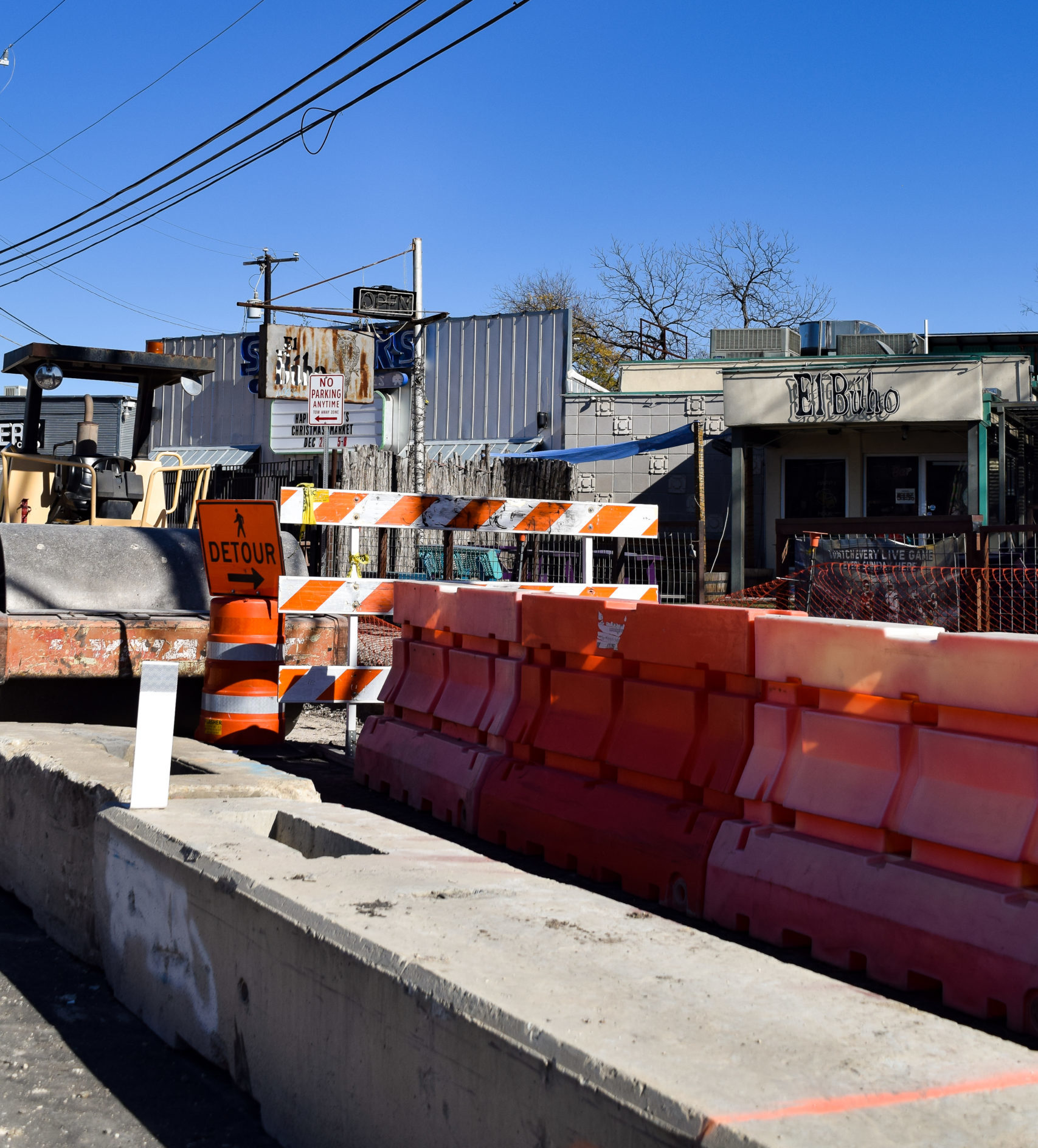 What specifically about the construction has impacted the way that your customers interact with your business?
"I wish that they would hurry up with the process. The team that's normally out there looks like 6 or 7 people? It doesn't seem like they're in a hurry. It will look like progress is being made one day, and then the next the road will be torn up all over again, blocking the entryway to El Buho. 
If I were a customer and came here, I wouldn't want to jump a fence just to get one or two drinks. People want to go somewhere that is accessible and has parking."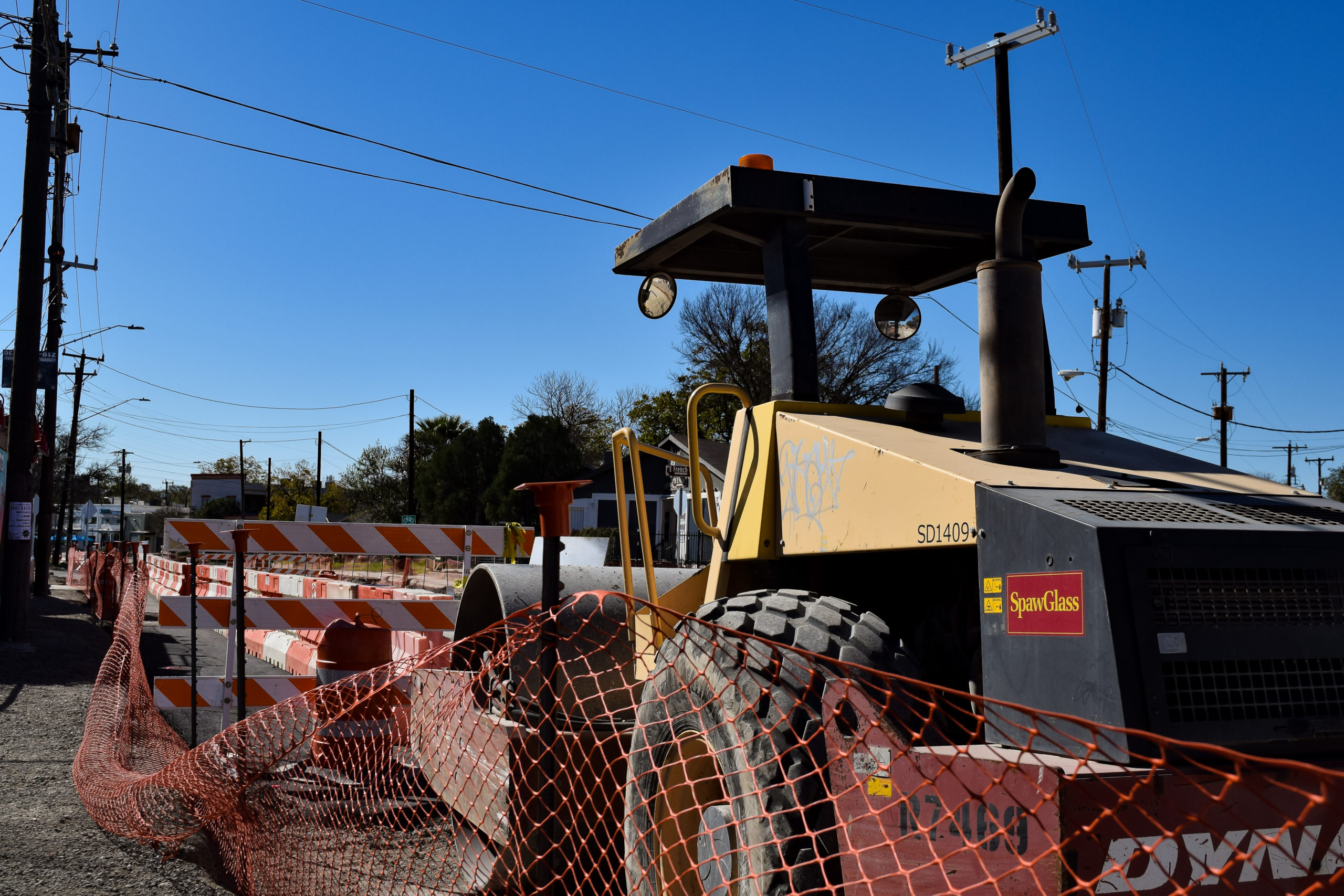 Outside of the El Buho
Photos Courtesy of Ojo De Sofia
What actions do you believe that the City of San Antonio should take to support and ease the process for small businesses or just businesses along the strip in general?
"Helping out with any kind of funds. So we can help give that to staff or use it for what we need, as far as supplies. What we're losing is a way for people to get here."


How can the community support you and the rest of the folks along the strip during this time?
"I say, just come out, tip your bartenders, because that's what I worry about the most. Support your DJs. Even when requesting a song, tip your DJ or buy a drink. Come out and get food from the food trucks – stuff like that.
Promote or share flyers, if you see an event. Even if you can't make it – share it. Anything will help make a difference."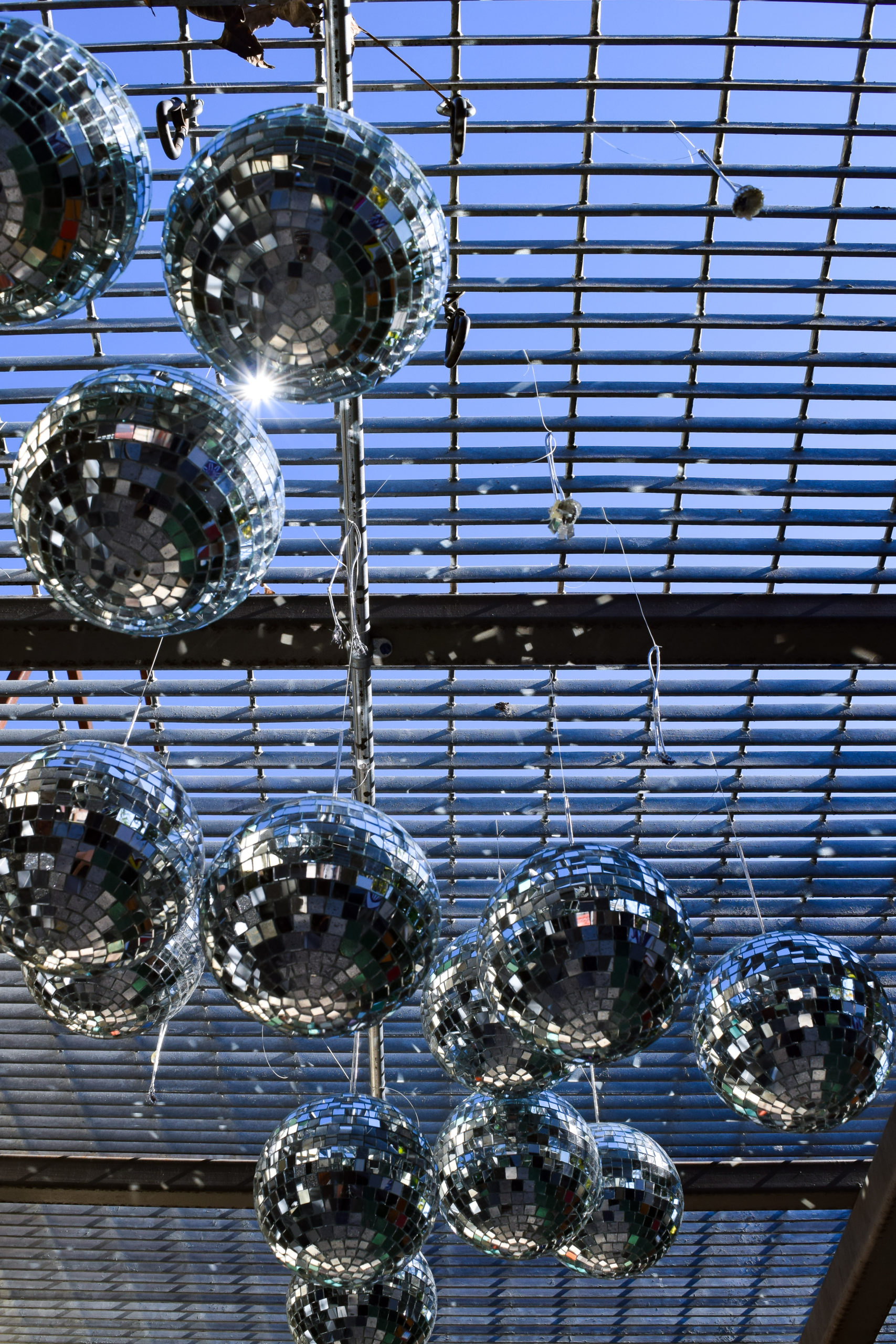 What do you think the future of El Buho looks like? What are your hopes for the business?
"I hope that we can start hosting events again like we used to. We used to host markets, drag shows and fundraisers – things like that. So I just really want to get back to that because I'm a small business owner myself. We've definitely put in a lot of work on the things that are in here built by myself, and my partners when we started off. I was literally down to my last penny, and having anxiety attacks. 
I remember the second year of our being open, right when we were starting to get our name out there, COVID-19 hit. Foot traffic stopped completely and when we came back, everything was so different. And now it's our third year, but now our third year is defined by construction. We just need a break.
I want people to come here and think 'this is a cool spot.'  We wanted it to be a cool space to offer amazing cocktails, but also offer Chamoy shots or you could get your beer dressed with Chamoy and Chili Powder. Or you can get an old fashioned or a daiquiri, you know, like, things like that. So I wanted it to be something that everybody would enjoy. So yeah, that's, that was my goal. I mean, that still is my goal. We still do that.
Much to live for. Yeah, much to hope for."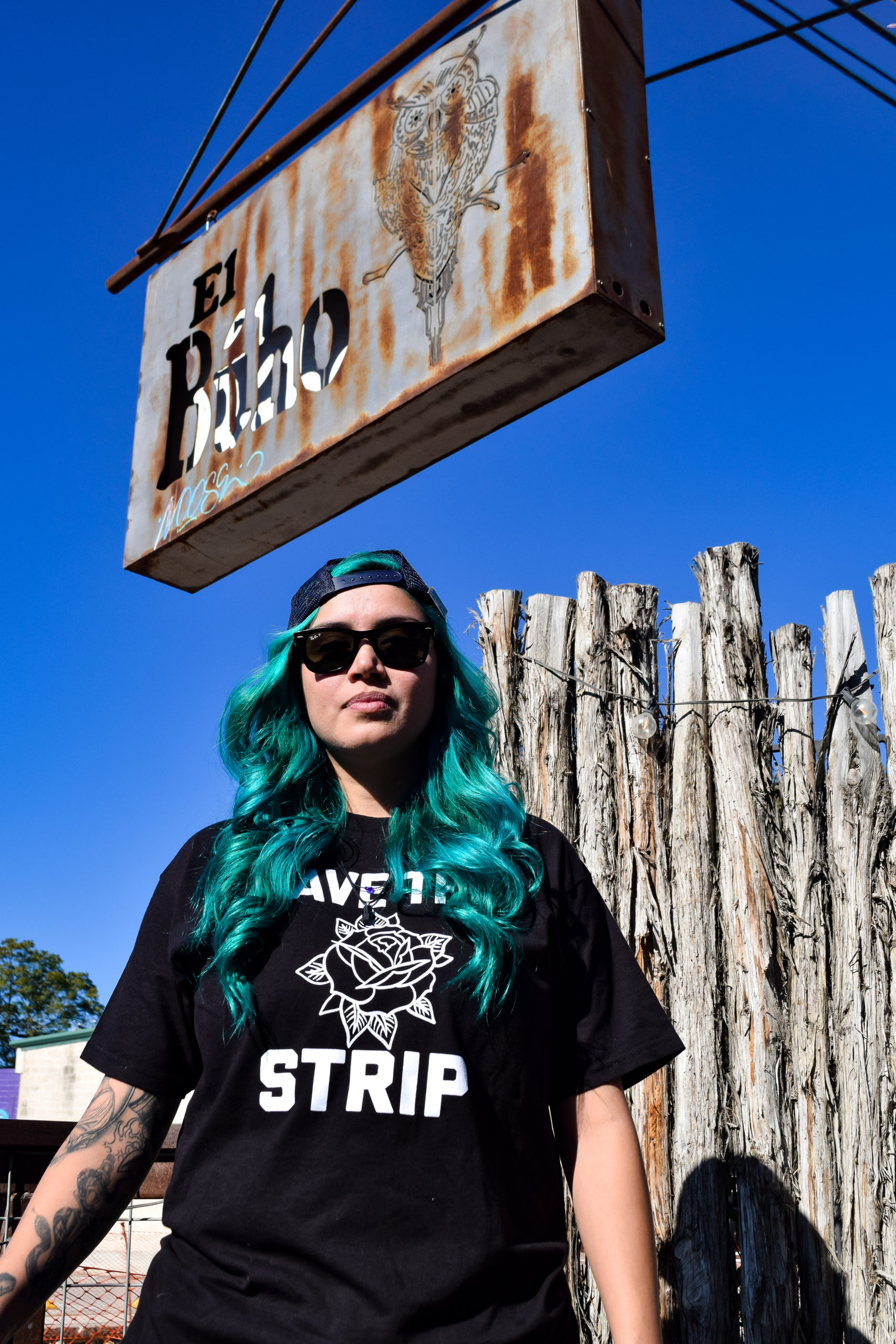 El Buho has been a safe space for drag and the queer community? With the recent laws regarding the transgender community, and intimidation about dragshows in the State of Texas, why is it important for this to continue to be a safe space, despite construction? 
"When we first opened, I wanted it to be like a comfortable sports bar. I've seen goth kids come in here rooting for the cowboys, you know? I want everybody to feel safe here and I feel like we've done a good job as a community.  I DJ here a lot because I feel this is my safe space. This feels like my backyard or something, you know, like, it's my home pretty much my second home because I'm here almost all the time. 
It's scary to think about what kind of establishments could replace us if our businesses don't survive. It is going to change a lot of things for a lot of people."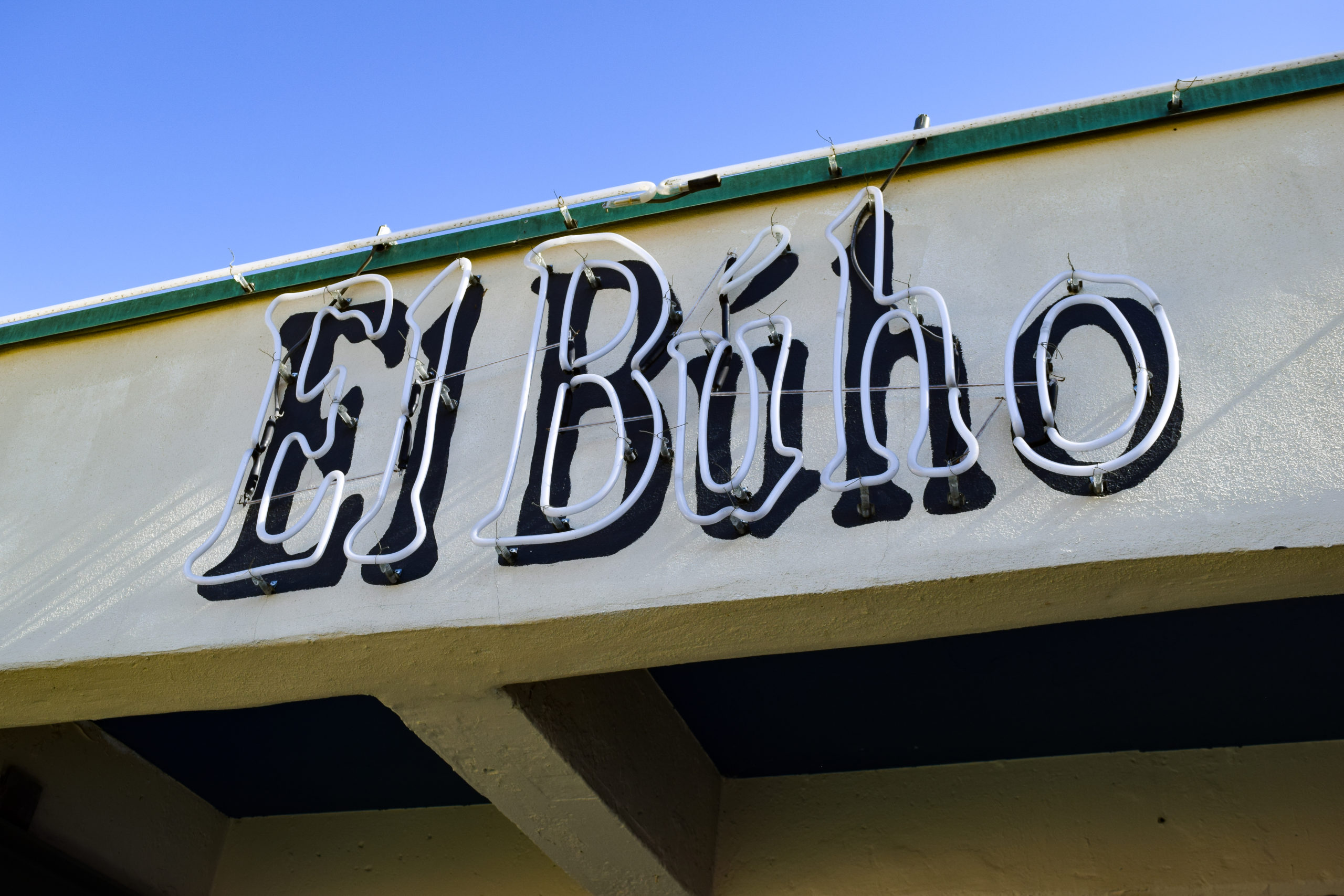 How has the construction on the St. Mary's Strip impacted you personally?
"Personally, I just feel super helpless. For my staff and for myself, I just feel really low. I don't want my staff to know that I'm struggling. I have to work other jobs to sustain myself. It's been unmotivating – we wanted to decorate for Christmas, then we realized 'for what'? Because it's so slow. 
Everybody is doing their best, but it's frustrating and I just want my team to know that I appreciate them because with everything we've been through, they're still here. I am super appreciative that they're sticking by my side through all of this.
Getting supplies over here is a pain. On top of that, with our beer orders or liquor orders, the drivers are having such a tough time getting here. So it affects a lot of people from the delivery drivers, to the mailman. The GPS doesn't even warn people about the construction.
I just hope they hurry up because it does take a toll, and it has mentally weighed on a lot of people."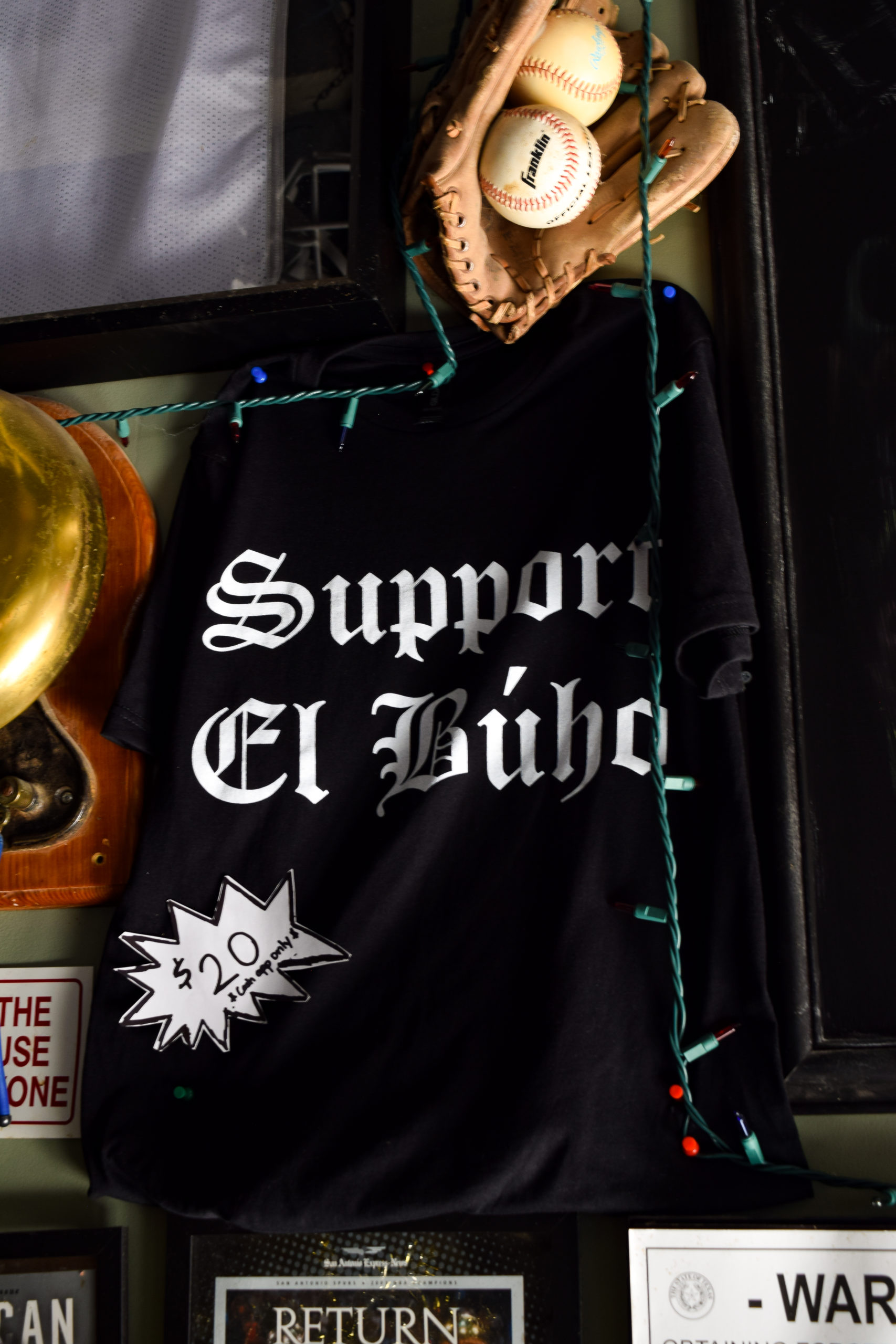 Is there anything else that you would like the community to know?
"I make a living but I don't have a steady paycheck coming in. It's either we're busy or we're not and if we're not busy, I have to figure out how to eat. Or how to spend my money because this is my bread and butter. 
When my staff is worried about if or how they're going to buy Christmas presents, I get angry because I see these construction workers and wonder if they will have any trouble buying Christmas for their family? Meanwhile everyone along the strip is worried."
Martinez and her business partners have plans of opening another bar on the Westside of San Antonio by the name of 'Chifladas.' For this Women-Owned establishment, they hope it will have a powerful feminine energy that offers Drag Brunches, markets and another safe space for the community to support one another despite any changes that come their way.