#RedefiningProfessionalism above all things means being proud. It goes beyond notions of Rainbow Capitalism. It acknowledges that 'love wins everytime' means that the mountain to get there can be tough, discouraging and full of experiences of discrimination. Community reflections and individual experiences cannot be left out of this conversation. Black Freedom Factory is honored to listen.
This Pride Series was created during the month of June in observance, but will exist indefinitely because every month is #PrideMonth for our community. 30 Days is not enough to credit, understand and uplift a plethora of amazing identities.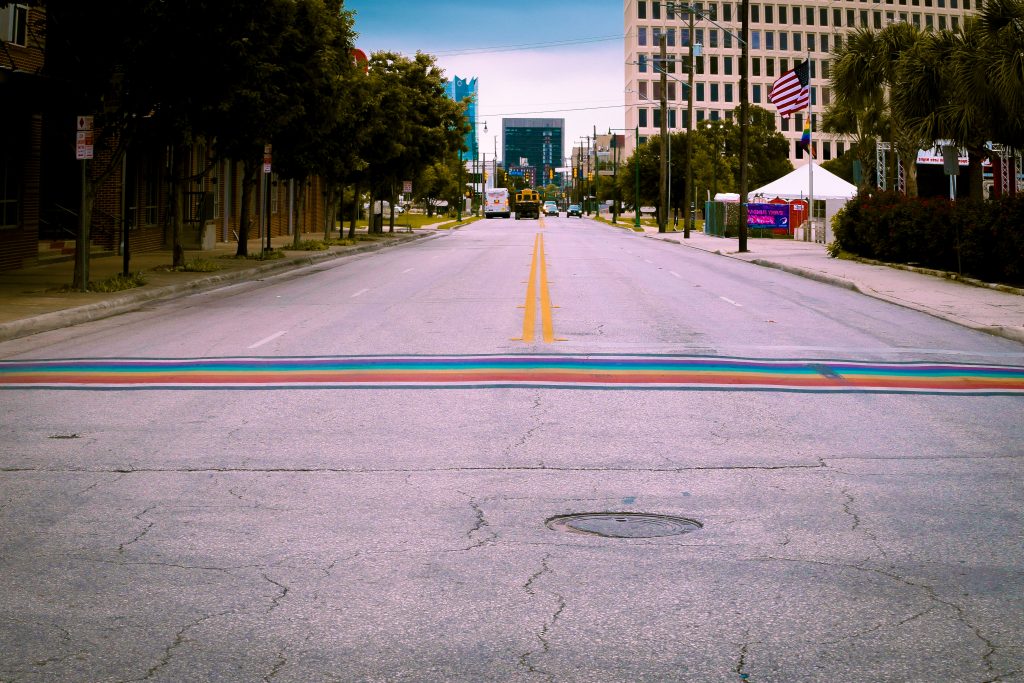 Meet Sofia Sepulveda – a bad-ass organizer in San Antonio for 6 years, who openly advocates for and identifies as a part of the Trans Community. Serving on the board for San Antonio International Women's Day March, Healthcare Now! , and Consumer Advocacy for Central Medicine, as well as a Community Organizer for Texas Organizing Project, Sofia shares her story and struggle with #RedefiningProfessionalism.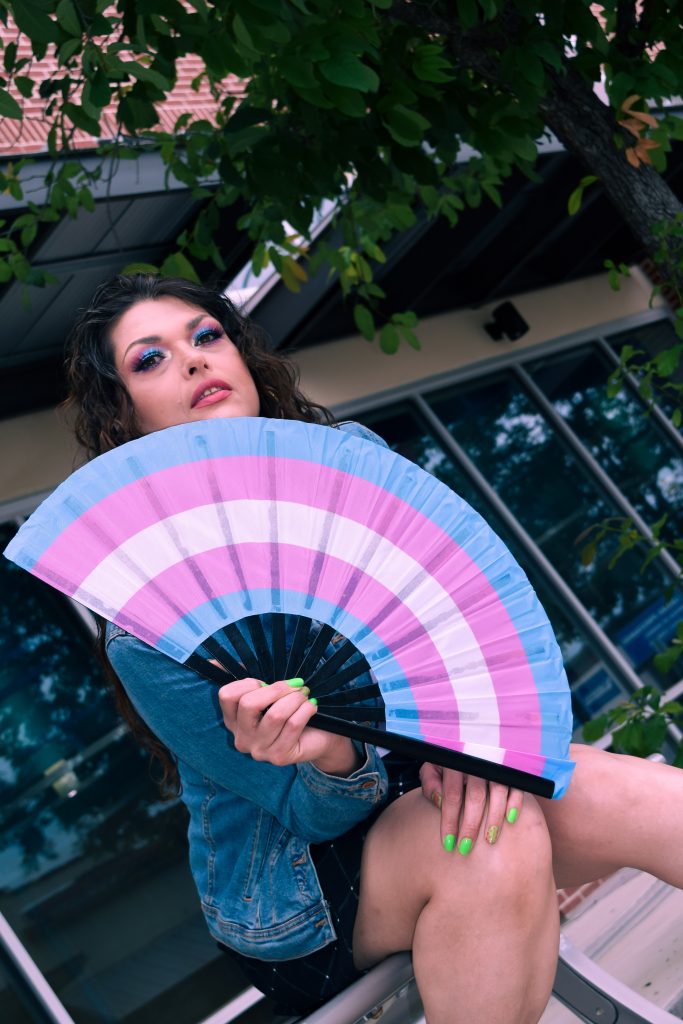 What does Pride mean to you?
"Being able to live your life without any qualms or any fears of people telling you what you can or cannot do. Pride also means fight – because at the end of the day, we wouldn't have pride without Sylvia Riviera or Marsha P. Johnson. Being a part of the LGBTQ Community is being proud and being a fighter. We cannot let go of that history, we cannot be complacent – we must keep fighting to ensure that everybody is liberated. That everybody is lifted.
Before I changed my name, it was very hard for me to become employed. To the point to where I had to resort to sex work. One time, I remember applying for a job as a dispatcher, and I was being approached and complimented about my smile. Then, when I was about to be hired and had to show my I.D. with my dead-name at the time, they didn't hire me because of who I was.
After I changed my name, I felt like everything fell into place. I am lucky – but that is what we have to do because we don't want to be called out in the streets, we don't want to be brutalized in the streets, so we have to strive to be as feminine or masculine – if you're a trans man – as you can be in order to assimilate and pass in this cisgender, binary world. It feels amazing to see trans women who say 'I don't give a damn about how you perceive me. This is who I am and you don't have to accept me.' Because at the end of the day, you're beautiful regardless.
I always feel very attacked as a Brown, Trans person for folks to ask me 'well what is your experience' because we all have different experiences especially when it comes to gender and sexuality – the conversation can get uncomfortable. Look it up. It is not my responsibility to share that with you.
It was easier to live incognito – when I finally came out about my transness, it was for the Women's Health Magazine and helping organize the International Women's Day March. After the article was released, people were insinuating that I was hiding it, but I wasn't hiding – I just wasn't making it my whole identity.
Yes, I am a Transgender Woman but I don't want to center my transness into my identity because besides being a transwoman, I am an organizer. I have two dogs. I'm a car owner. I'm a brainiac – I'm into reading and knowing history. How our Brown and Black communities have walked similar paths, and yet we are still so divided. Understanding those lengths, so we can bring ourselves together."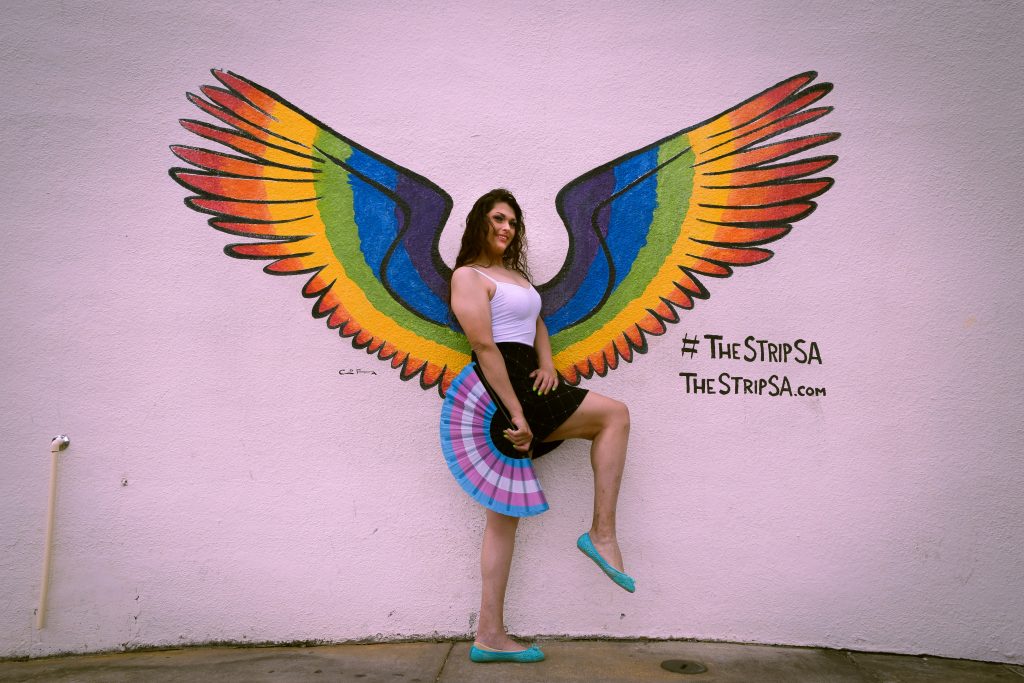 What do you want to see from the community, being more inclusive of the trans community?
"When I was transitioning, and going to LGBTQ Bars, there was a lot of aggression from Lesbian Women who were Anti-Trans. So what I want communities to do is to embrace us as part of the community because there is still a 'T' included in 'LGBTQ'. We need to especially center Black Trans Women – because it seems to me that we have a high number of killings of Black Trans Women, and aren't talked about as much. It makes me worry – that people only care about issues that affect a certain population.
Mostly, white gay and lesbian populations are prioritized than the down-trotten population – which is the trans community. Because we are becoming more visible in the media, we often forget that Trans people are still marginalized. I still have a hard time getting a job or an apartment – so we need to ensure that we embrace our community. And offer opportunities – we need to stop centering survival and really start re-centering our communities to thrive.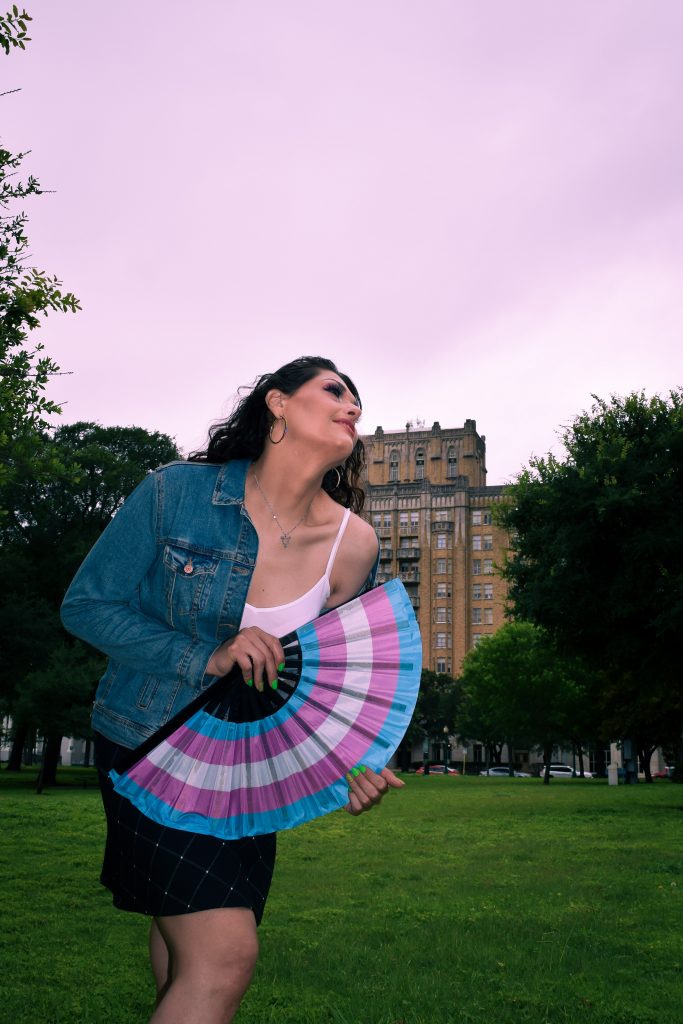 What do you want to see from the future of Professionalism and Transness?
"The future of professionalism and transness – let's not abide by the gender norms that exist right now. We need to start embracing each other's individuality. There are trans women who are comfortable not having surgeries and there are trans men who are comfortable having breasts. Alot of the folks who are nonbinary and straight-passing continue to push my community into the margins because we are then less-visible. We need to start centering the trans community and normalize these ideals of trans-liberation."